Happy New Year!!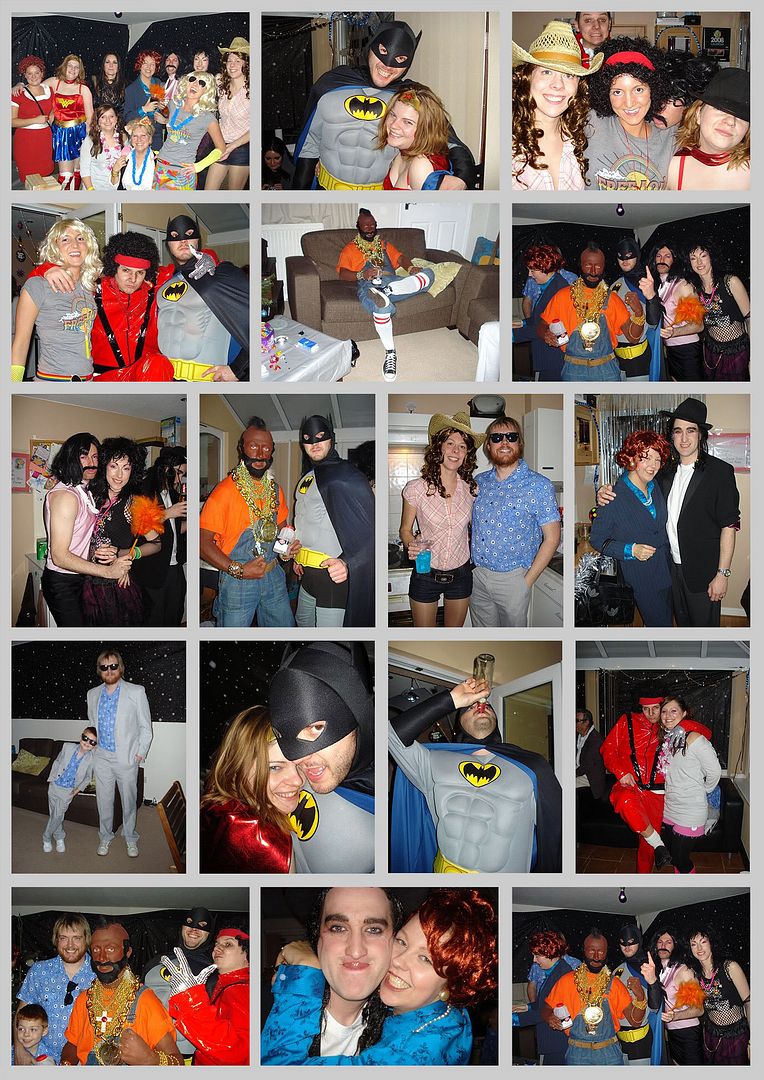 Ok, a few days late on this one but I've got the 'back to work blues'. So New Years Eve was a blinding night, my younger brother (dressed as Michael Jackson in Thriller) and his fiancée Kate (dressed in an 80's flashdance stylee) held an 80's themed fancy dress party at their new home, which was fucking awesome!! really cool night, all the guys and girls turned up in dress and had a blast, I especially enjoyed sucking the punch from the brightly lit up punch fountain with a flourescent straw.
Click the pic to see a selection of snaps of us having a ball. Oh, I'm Batman by the way and my fiancée is my very own Wonder Woman. Sweet!!
Big thanks for everyone for making the effort and special props to my best bud Ben who kicked everyone's asses with his B.A. Barracus get up.
New Year, big things on the horizon!!