First badge sale!!
This went through nearly 2 weeks ago actually but seeing as the Oxford Edition show is looming I thought I'd just mention it. A nice guy called Kevin got in touch asking for a large batch of mixed badges to liven up his bag range for the dub shows, so of course I olbiged, 200 of the little round discs of awesomeness. No pics as yet of them in place but if you're at the Oxford Edition show then keep your eyes peeled, in fact, if any of you decent dudes or dudettes out there wanna take a snap of these bags and mail me (al@dubmissile.com) I'll whack em up and of course you're name will be put up in lights for your efforts. Actually, send me a pic and I'll send you a pack of badges for your efforts (chosen pis only).
Cheers Kevin, good luck with the show.
UPDATE!!!!
Kevin at Europl8 bags (I think that's their name) has sent me a couple of pics of the bags. Gotta admit, pretty cool, so do everyone a favour and BUY ONE!!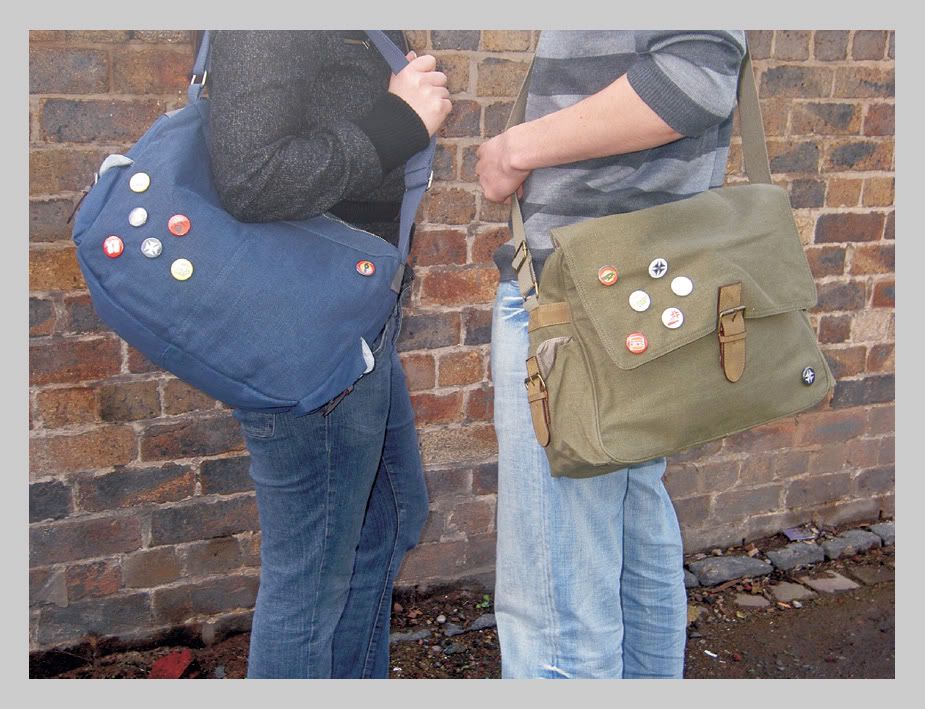 The reward still stands though, any pics of peeps at OE sporting these fine bags (focusing on the badges of course) just send me an email with the pics and I'll hook you up with a badge pack.