Dubmissile & manc:union.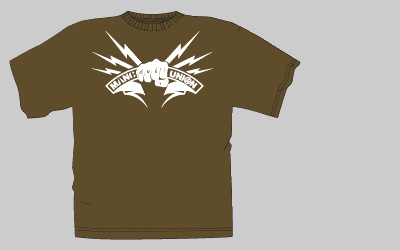 New Manchester dub crew,
manc:union
, sign up dubmissile to produce their club wear. Tired of the usual bland logo'd tees, the union wanted something with bit more punch so the missile stepped up and created a new logo tee and hoody with cooler garments. Check the
manc:union forum
and take a look for yourself in general chat or if you just wanna see what we're all about. Keep an eye out for
manc:union
this year at the dub shows (if they don't all get rained off), there should be a good turnout at the edition38 monster show 31/08/07 - 02/09/07.